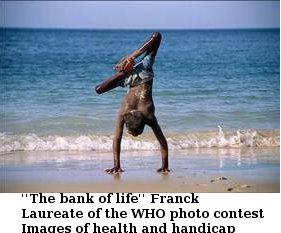 So far, the Convention has been signed by 139 countries and ratified by 50 of them.

Ratification means that a country accepts its legal obligations under the convention and enacts any necessary legislation.

The United States of America did not sign the Convention. UK , France, Canada did but has not yet ratified it.

Some countries who have both signed and ratified the Convention: Hungary, Mexico, Spain, Sweden, Tunisia,  Spain...

The UN convention sets out the rights of an estimated 650m disabled people.

An estimated 80 per cent of these persons live in developing countries, many in conditions of poverty. In both developed and developing countries, evidence suggests that persons with disabilities are disproportionately represented among the world's poor and tend to be poorer than their counterparts without disabilities. It is estimated that of the world's poorest people, meaning those who live on less than one dollar a day and who lack access to basic necessities such as food, clean water, clothing and shelter, 1 in 5 is a person with disabilities.