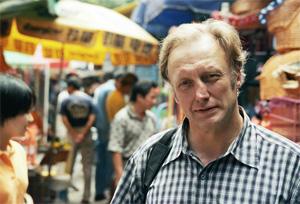 The Human Future interview is largely new material--the influence of his son Walker on his writing, insights he receives from Walker, his vision of the contribution that people like Walker can make, and his journey as a parent seeking respectful planning for his son.
"Walker has made me realize that there's more than one way of measuring the value of a human life. He's a radical sort of person for me, because he shakes up my view of success and what is important. I'm not saying Walker's way of being is superior, but it is an unexpected way. He's taught me to measure things in that light – to look for the unexpected. There can be an indescribable grace in this."
His beautiful new book, The Boy in the Moon: A Father's Search for his Disabled Son, has recently been short-listed for the major National Award for Canadian Non-Fiction.
Click here to read the interview